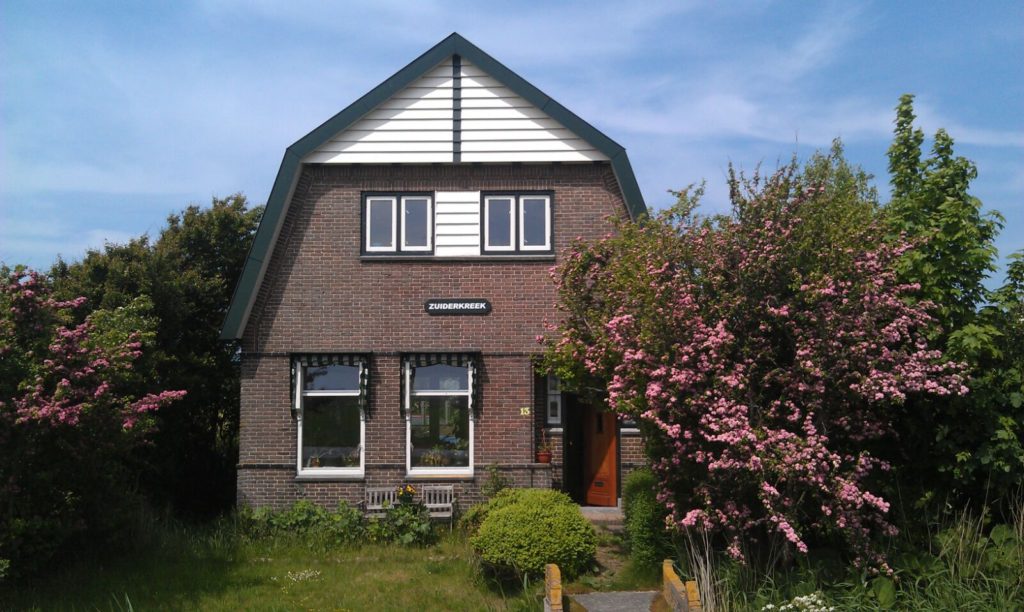 Welcome to the site of our B&B Zuiderkreek. The B & B has the same name as our house. The name "Zuiderkreek" is derived from the creek that runs opposite our house.
The B&B is located in the outskirts of Texel and situated in the middle of the meadows. Here you can enjoy peace and quiet. Our B & B is on the ground floor, offers you a lot of privacy and is suitable for 1, 2 or 3 people. You are our only guests. In our authentic 30's house, we have created a nice private space for you at the backside of our house which you can reach through a door and a hall.
Ideal for rest seekers, nature lovers, a romantic weekend getaway, cyclists, hikers, paratroopers and plane spotters, as the airport is a seven minute bike ride away from us.
At the B & B you have your own shower and toilet. Breakfast will be delivered to you at a for you convenient time. The facilities for making coffee and tea are provided, there are towels and the bed is made for you. There is a TV and free Wi-Fi. In our garden we have reserved a special place for you to sit outside or with beautiful weather, have breakfast outside.
The dune and wadden area is approximately 10 minutes away by bike as well as the beautiful nature landscape De Slufter.
We would like to welcome you to the beautiful surroundings and welcome you to our B & B.
Our B&B started on January 1, 2017 .
If you are interested, please send us an e-mail via info@zuiderkreek.nl or go straight to booking.